FURNITURE MADE IN GERMANY
"Made in Germany" has an outstanding reputation across the world.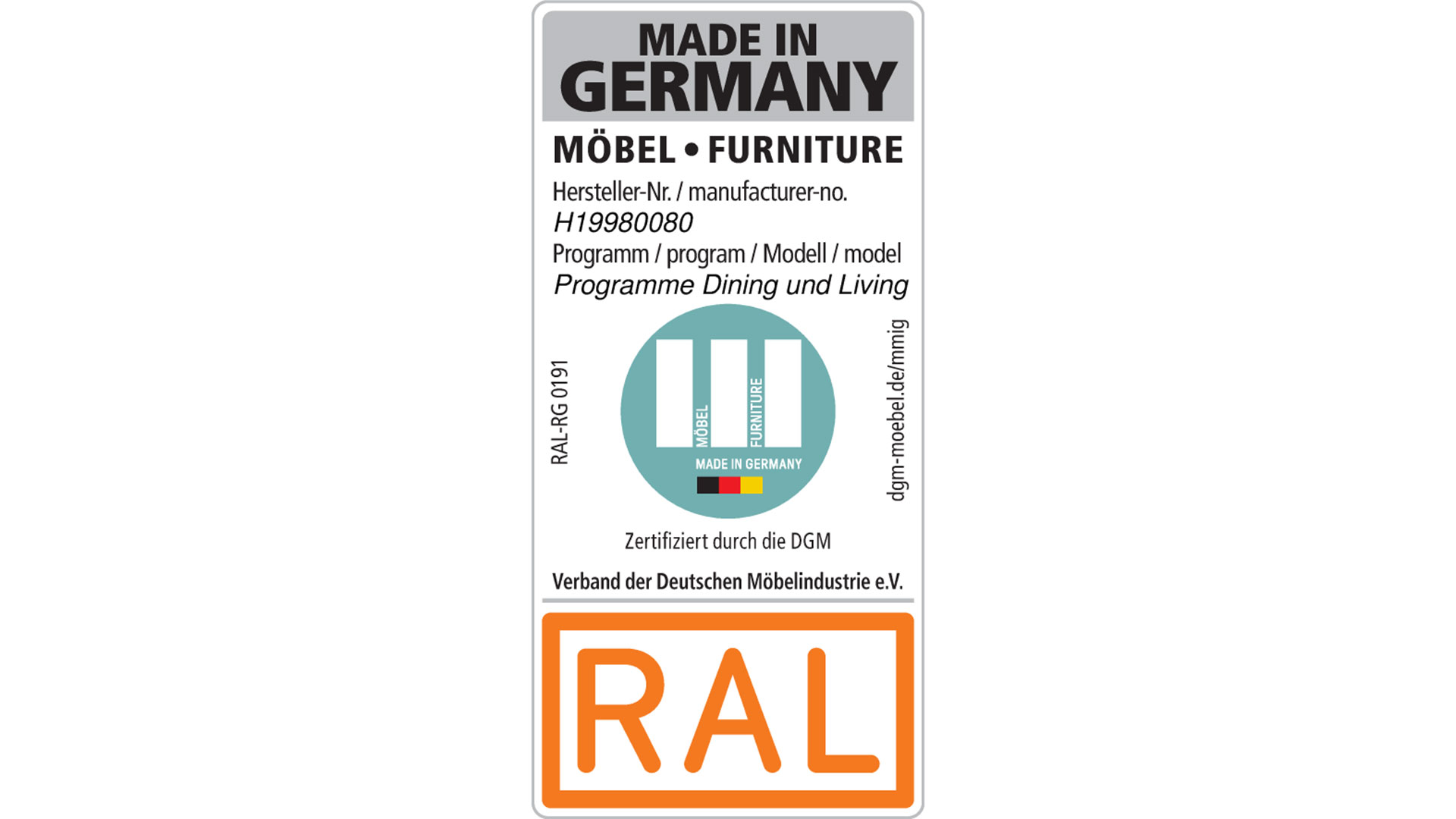 Sustainable quality, design and art of engineering are related to this statement of origin.
The private home should be a place of well-being. Furniture that is made in Germany,affects special trust with consumers. With the new geographic seal of origin, "Furniture Made in Germany", consumers can be sure to buy products of German fabrication.
The seal stands for the high quality of German manufacturers, for innovation, longevity and healthy living.
The criteria is extremely demanding. The Association of German Furniture Industry (Verband der Deutschen Möbelindustrie, VDM) ensures compliance with the requirements, supervised by the DGM (German Quality Assurance Association for Furniture).
KOINOR has just been approved to mark up the furniture living and dining with the "Furniture Made in in Germany" seal.
Further information can be found at https://www.dgm-moebel.de/mmig