Upholstery training
How do you recognize a truly good sofa? It's hard to do at first glance since every piece of upholstered furniture is full of little secrets. Only those in the know recognize the right sofa. In addition to the aesthetic aspects and the workmanship, it is naturally also a question of "inner values." It's important
to consider the firmness of the upholstery and the individually correct seating proportions. In a nutshell: Quality must be "sat out."
Test sitting
You should always do extensive test sitting and have specialized personnel advise you and provide you with information. That's the only way to find out whether a sofa is really cozy. Take your time and try out every imaginable sitting and reclining position on the piece of furniture of your choice.
Dimensions
Upholstering is a craft and manual work. Very soft materials are also used. That's why there will always be dimensional tolerances. All specified dimensions are approximate dimensions. We reserve the right to make changes at all times due to model improvements and the correction of wrong information.
Characteristic upholsteries
Sitting comfort is mainly determined by the upholstery. And upholstery can vary quite a bit. Upholstery is either soft, casual or taut, depending on the character of the particular piece of furniture.
In principle, the following rule holds true: The softer the upholstery, the more you are going to sink into the sofa. On the other hand, a firm upholstery makes it easier to stand up and sit down. Sinking in is less pronounced and the sofa's appearance is more defined. The covering material also wrinkles differently. Soft upholstery wrinkles naturally on the seats, backs and armrests. The soft character emphasizes a homey, comfortable look. It is not unusual to use different seat firmnesses within a large upholstered group. The size of the sewn seat cover sections and the width of the elements also have a similar effect on the sagging and stretching of the seat covers. To summarize the situation: At casual, softer upholstery large seating width, more sinking in and more covering stretch. At tight, firmer upholsterysmall seating width, less sinking in and less covering stretch.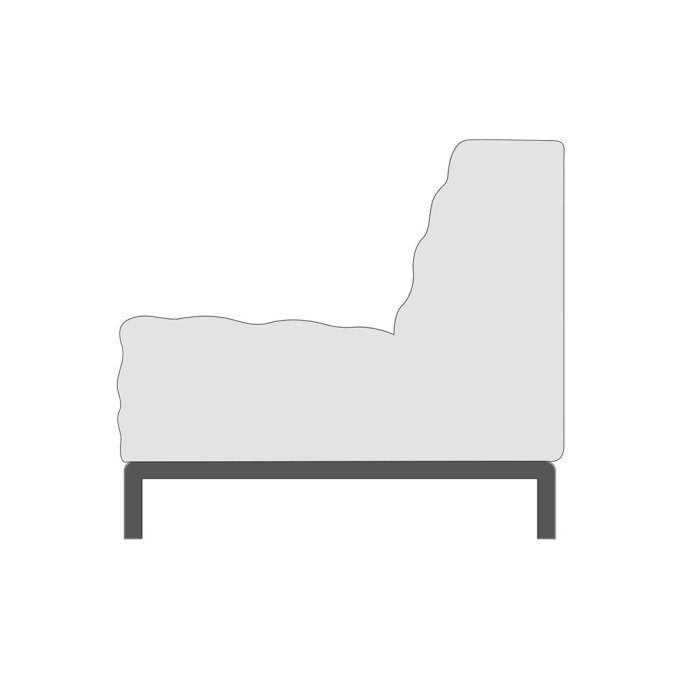 Super soft upholstery
A very casual/super soft upholstery is characterized by a smooth, soft surface. The covers are already showing a distinctive curly image in new condition and an extended wrinkling on seat, back and armrests.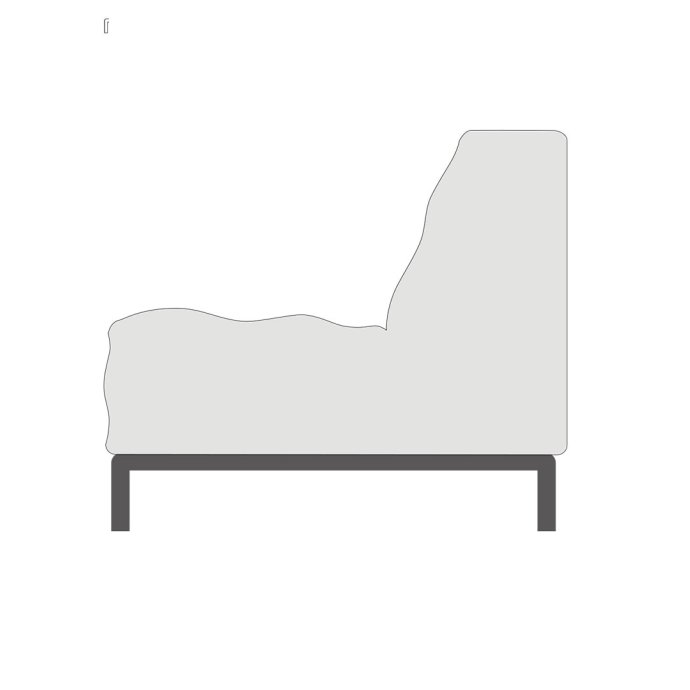 Casual / loose upholstery
Softer, more casual upholstery structure for which wavy coverings caused by the model or design and sitting indentations are typical of the goods.
Especially casual upholstery
Comfortable and soft surface. When new or after the first use, the coverings already have a pronounced wavy appearance which is unavoidable due to design, construction and material.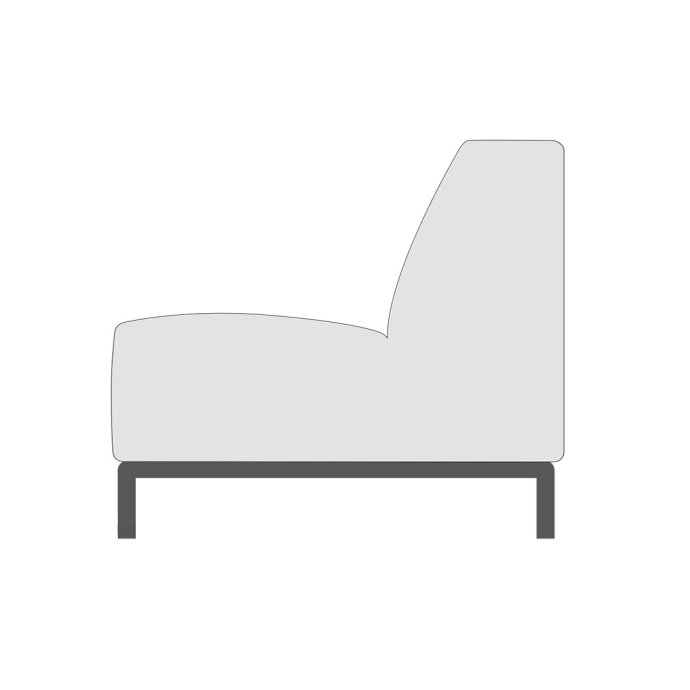 Firm upholstery
Upholstery structure for which the creation of waves is largely prevented by construction measures (pretensioned upholstery).
Types of upholsteries
The upholstery contains a block of high-quality foam which is especially manufactured for the particular model. Foam quality is generally defined by the so-called foam density which is listed in furniture-related product information. The upholstery is precisely adjusted to each seating area. To do justice to the different stresses and demands, the foam density is varied, for example, from the edge of the seat, to the lumbar region, to the shoulder segment or the armrest.
The upholstery with tested quality coil springs the springs are very close together and connected with spirals. Layers of different foam and upholstery mats are placed on top of this to achieve continuously uniform seating comfort.
In addition to the main upholstery there is a fine upholstery. This is the concluding layer before the covering is put in place. Here various Dacron-layers are also worked in so that the covering optimally hugs the particular model design. During the first few months of use, fine and main upholstery adjust somewhat to being sat upon. This is a normal process since the sofa adjusts to its owner.
Frame with bottom springs
The frame is made of solid beech wood or metal. Only non-warp materials are used here to ensure maximum stability. The bottom springs and the entire upholstery configuration depends on the design of the particular model. A distinction is usually made here between two types of bottom springs: The no-sag springs or bottomt springs with straps.
Customizing
In workaday life of a seller, he often get the questions: Is it also availabe in...?, Is it also availabe with...? Is it also availabe as...?. Often it refers to reduction or extension of elements, other feet, an other seating comfort. Basically KOINOR fulfil every wish after discussing. In every single case the inquiry is checked. Unfortunately it isn't always possible.
Difference in seating comfort due to construction
Many add-on programs offer elements such as round corners, recliners or add-on corners with integrated footstools. Due to their shape, these types sometimes have a different bottom upholstery than a two-seater sofa. Either the type of bottom springs varies as such or the thickness and orientation of their construction. Since every shape requires a different upholstery setup, this naturally causes a different seating comfort or another seating firmness. This is due to the construction and is not a reason for complaint.
Functions
Many of our models are equipped with ingeniously integrated functions to provide individualized relaxation. Variable seating depth or inclination and movable back and armrests allow a wide variety of sitting and reclining positions. At the same time, you do not notice all the functions that our sofas provide. That is proof this many-sided functionality does not have to detract from an elegant appearance.
We provide technical guidelines for our more complex products. Adjustment is either manual or electrical depending on the model.
To ensure that this technology will continue to function reliably for a long time, it is very important to handle these functions correctly. In particular, do not sit on the movable arm and backrests or head supports or adjustable foot supports for recliners which are equipped with high-quality function hinges. The maximum permissible weight that these areas can stand is 30 kg.
All movable parts should always be grasped in the middle or on the left and right at the same time when you want to adjust them. This prevents the fittings from being bent or damaged due to one-sided handling. Function parts need extra space so that their functions can be adjusted. Ripples or tiny wrinkles can appear due to the total amount of covering material that is needed. Gaps (split leather) can be created due to technical manufacturing requirements and the type and thickness of the covering. Slight changes in the dimensions are unavoidable. If the seams and edges shift during use, you can correct this again by smoothing in the desired direction with the flat of your hand. For the safety of the users, before you begin to make an adjustment, check to make sure that there are no people or pets located in the radius of motion in front of, behind or under the adjustable components.