Clothes make the man
Textiles play an essential role in the furnishing of all kinds of spaces - even as a cover for furniture. And no question about it: Textile upholstery is in vogue because it is warm and comfortable. But where are the trends heading, what is 'in'? As in the case of fashion, it is also a matter of always being up-to-date. Our suppliers have large design teams, people who are always in touch with the latest trends and design the newest covers for our modern furniture: with fashionably-current colours and timeless non colours, plain or patterned, subtle or real eye-catcher.
Variety
No wonder that we charge with 200 to 300 different colors in various qualities regularly. So we meet all costumer wishes. It's not just about color or samples. How tough should the fabric be? How its haptic? At the end it is a question of life and habits of personal taste. The compete collection can be found in trade.
Quality fabrics
But regardless of whether you decide on a flat fabric, velour or microfiber, the same strict quality criteria apply to all KOINOR fabrics. They are sturdy and consist of cutting-edge materials which are extremely light and friction fast. As with KOINOR leathers too, all textile coverings are tested in accordance with the guidelines of the Deutsche Gütegemeinschaft (German quality association).
Covers make the sofa
Almost anything can be done with today's fabrics: No other material can be processed in so many different ways. There are no limits to the colours and patterns possible. Previously only natural fibres from plants or animals were used for the production of fabrics. Nowadays, fabrics are frequently completely or partially manufactured from synthetic fibres for durability or easier care. The production processes are also limitless.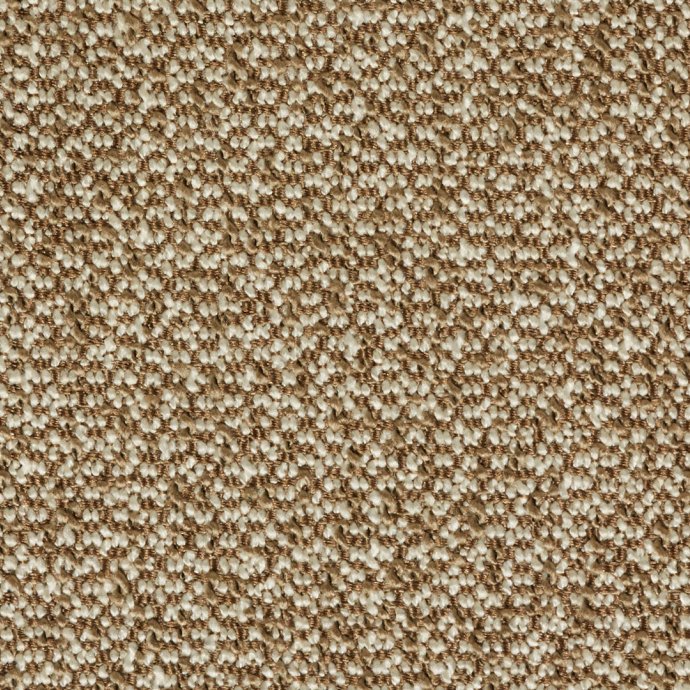 Flat woven fabrics
Flat woven fabrics are constructed in two dimensions and created by the rectangular crossing of two threads. They are available in many different threads and colours. Light-related colour effects (lighter or darker places) as well as other irregularities (e.g. through differing thread thicknesses) are typical of this material. The surface of flat woven fabrics roughen through use and pilling (formation of knots) can also accur. For chenille fabric wich is also a flat woven fabric, fancy threads are used from wich very short threads protrude. This gives the surface a velvety texture.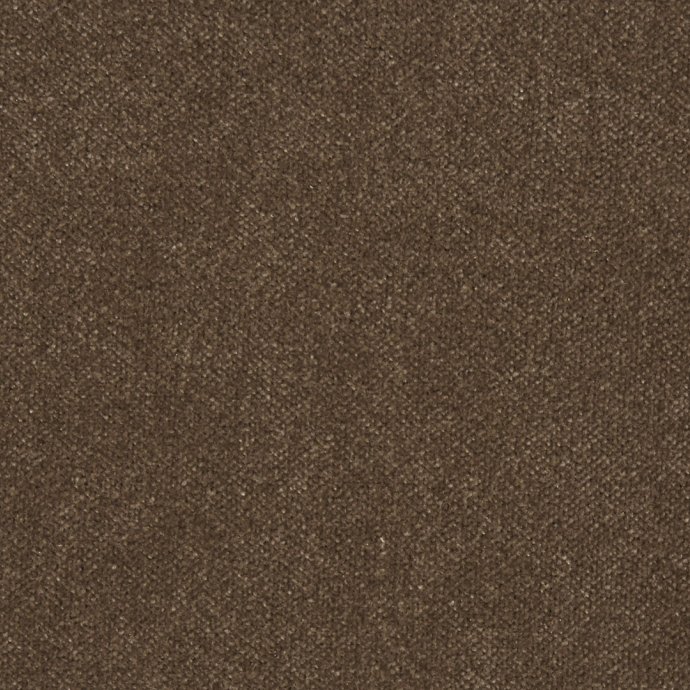 Velours
Velours are produced when an additional nap/pile is woven into the flat woven fabric, a so-called three-dimensional weave (Fr. velours = velvet). A characteristic feature of this material is the densely closed surface and velvety feeling. So-called seat sheen is part of the appearance of the velour. Depending on the nap direction of the fabric (pile layer), the fabric may appear darker or lighter.
Microfibre fabrics
Microfibre fabrics are all non-woven fabrics such as, e.g. Alcantara. Microfibre fabrics are very finely woven, durable synthetic fibres. The slightly roughened surface, excellent heat retention, breathability and lightsfastness are typical for this type of fabric. Microfibre fabrics are also very durable. Many expectations are placed on fabrics for upholstered furniture. They have to be lightfast and resistant to crocking and abrasion - all quality specifications that you should take into consideration when choosing covers.
Each sofa is unique
Many expectations are placed on fabrics for upholstered furniture. They have to be lightfast and resistant to crocking and abrasion - all quality specifications that you should take into consideration when choosing covers.
Abrasion resistance
The main quality feature of a fabric is the abrasion value. The higher the value, the greater the resistance. Depending on the upholstery - firm upholstery leads more quickly to abrasion of its covering fabric - a fabric is considered suitable for daily household use starting at 10,000 to 15,000 Martindale rubs.
Lightfastness
This describes the constancy of the colour when exposed to light for longer periods of time. The result is measured on a scale from 1 to 8, whereby 8 is 'excellent lightfastness' and 1 is 'poor lightfastness'. Dark colours usually achieve a higher lightfastness than light colours. Lightfastness values starting at 4 are considered sufficient for the demands placed on upholstered furniture.
Crocking resistance
This feature gives information on the resistance of the colour of an upholstery fabric to transferring onto another fabric by rubbing off or crocking. The higher the value on a scale from 1 to 5, the better. Values between 3 and 4 are considered good.