Spoilt for choice
The choice of upholstery covering is a component of furniture purchase which should not be underestimated. The correct covering completes the overall impression. It feels good and helps to ensure that we want to sit on a piece of furniture. And it will meet the demands placed on it. Many people like more naturalness; other prefer a cover that is robust and low-maintenance. And in the end, of course, it is also a matter of personal taste. No wonder, that we constantly have several hundreds of upholstery materials in our collection. It's best if you take a look yourself. At the Koinor dealer near you..
Mark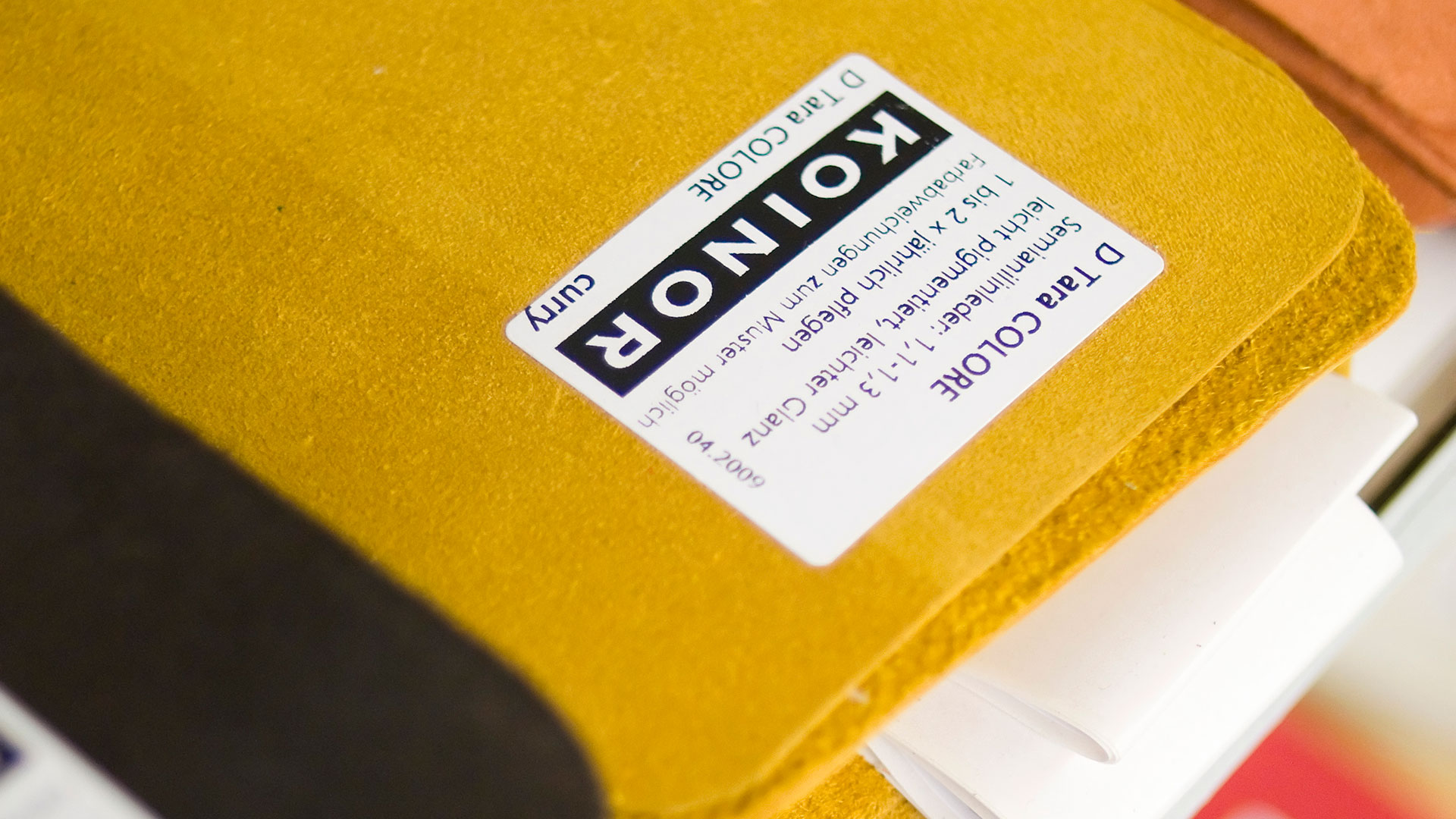 Each material is marked according to the achieved performance characteristics (e.g. scrub resistance, light and rub fastness, typical characteristics of the material, care instructions, etc.). All information on the specific characteristics of the cover materials can be found on the labels of our sample collection in trade and in our collection overview.
Difference in color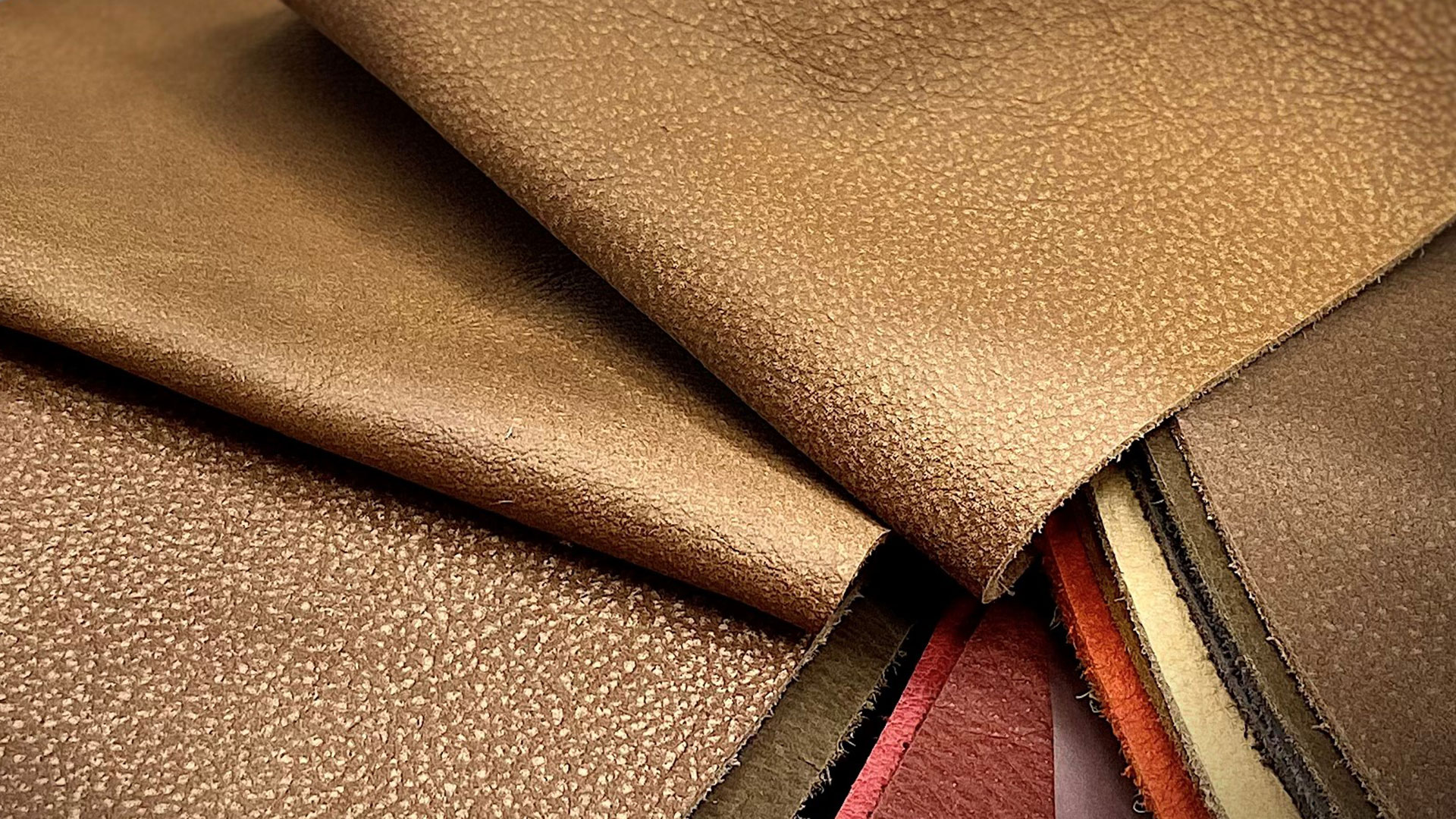 Unfortunately, between the color of the covering samples and the processed material cannot be prevented. Leather is a natural product, differences in structure and color between the original and the sample are possible. Due to production fabrics can also show differences to the sample.


Spray waterproofing
All coverings of our collection are manufactured ready to be used. When waterproofing sprays containing alcohol are applied later, this may cause changes. For example, leather may dry out and become brittle and textile coverings may change color. Subsequent application of such waterproofing sprays will invalidate all warranty claims since a product was used which was not tested at the plant or recommended by us.
Different effects
Depending on the color, thickness and structure the selected covering material, the total look of a piece of upholstered furniture changes. Creasing varies from type of covering to type of covering.
Suitability of the covering
Not all coverings are always equally suitable. Under certain circumstances, some materials may not be suitable at all for certain models or are only partially suitable. This has to do with the strength, rigidness, elasticity and/or characteristics of use of the individual materials. Both optical and technical limitations can occur depending on the specific material characteristics, the construction of the particular model and the requirements of manufacturing the covering.
Suitable _ The material can be optimally upholstered.
Somewhat suitable _ The material can be upholstered but not without optical limitations.
Not suitable _ The material is not suitable for the particular model. In addition to optical limitations, the covering is more difficult to manufacturer or cannot be manufactured at all.
If one or more materials are not suitable for a product, this is specified on the product information of the price list. We ask for your understanding that we exclude the possibility of a complaint concerning an unsatisfactory covering since this is due to the selection of an unsuitable material if a covering is selected which is only sometimes or not at all suitable.
Seam patterns
The seam pattern may differ between leather and textile coverings, for example due to a difference dispartment between the tensioning parts. Additional intermediate seams can be necessary for leather coverings, especially over very large areas (e.g., seating surfaces). This applies to back and front covers, to the seat and backrests as well as arm covers (armrests). Certain decorative sewing techniques are not always possible because of the material. For example, a double-decorative-stich can't be used on a chenille fabric.